Japanese
written by Akio HIZUME
STERN-WARTE top

making preparations for STERN-WARTE
Akio HIZUME + Tomoko NINOMIYA
for preparations; 2th - 7th August 2001
Gallery MUKURI, Daikanyama, Tokyo, JAPAN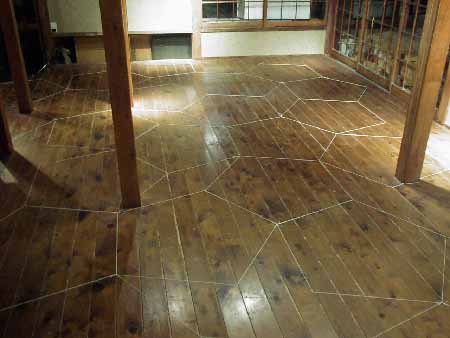 First, Akio drew the exact Penrose Tile on the floor.
Although he did it with only thread,there was no error.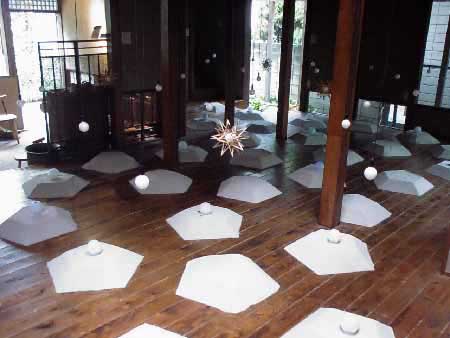 On the early morning of 7th August, the installation was completed.
The pentagonal mounds were made of sand. It kept its shape by angle of repose.
Tomoko placed her original objects;named TTT made of wax and LED.
They have dodecahedral symmetry.
Her wax objects were molded out from the prototype which shaped of clay with only her palms and fingers.
They were breathing in their own sequence.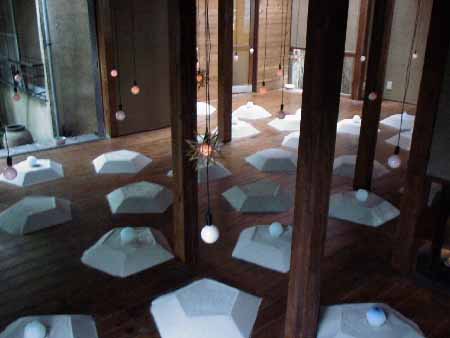 The blink of the upper lights formed another cycle;tuned in the Akio's musical piece called Fibonacci Kecak.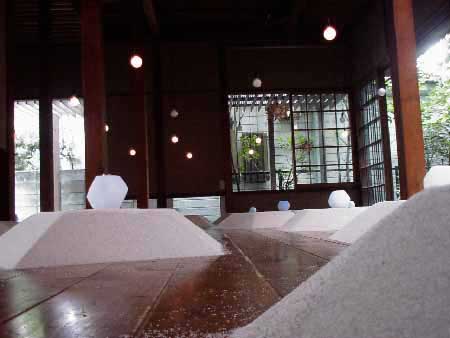 The view of ants. Please imagine the future city landscape. STERN-WARTE top